New generation of Ion-Exchange for Successful Recovery of Precious Metals
Neno Gold's Approach for Quality Refining and Recovery.
A successful Pilot unit was carried out on PureCircle System© by a client (precious metals compounds processors) to extract Platinum & Palladium from spent ion-exchange resin without Incineration which resulted out as the most relevant and cost effective method in metal extraction stratagem.
Frequent Rising in the prices of Palladium and strict environmental regulations brings the @PureCircle system in higher ranking of the most advanced recovery technology in current times.
Ion Exchange Technology is one of the unsurpassed possible way-out for the recovery of precious metals from waste or low-grade streams. This technology allows the recovery of the precious metals to extremely low levels (micro grams/liter) with relatively high upgrade ratios from the solution onto the resin without major water balance concerns, while the impact on the environment could be minimized or avoided.

Moving Towards Near-Zero Waste
In circular economy, precious metal and their compounds can be use for longer period of time before their complete extinguishing in the environment. Their re-entry in the circulation process contributes in numerous economic benefits including job creation.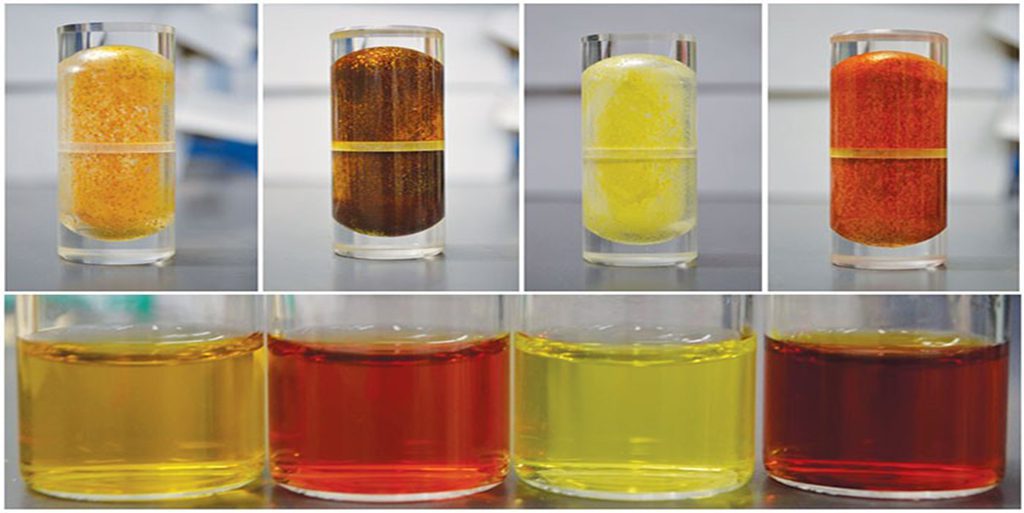 From Waste To Fine Chemicals
The accelerated rate of industrialization increases the demand for precious metals compounds and chemicals, while high quality natural resources are diminished quantitatively, with significant operating costs. Precious metals compounds can be successfully made from waste, considered to be secondary sources of raw material
Precious metals compounds resulted after the recovery processes have the same properties, even after multiple life cycles, therefore recycling allows:
– recovery of the valuable material without quality loss;
– energy saving in comparison with primary production;
– reducing resulted emissions and reducing greenhouse gas emissions;
– reduction of mining activities;
– reducing waste.
More information about this approach demonstrate in the page of Precious Metals Fine Chemicals
Rapid on-site Simulations Analysis
Portable XRF analyzers are ideal to analyze solids, powders and liquids when simple, fast and accurate testing is needed outside the lab. XRF analyzers are useful mechanism that can give real-time, on-site evaluation of REEs and other elements in any type of geological samples.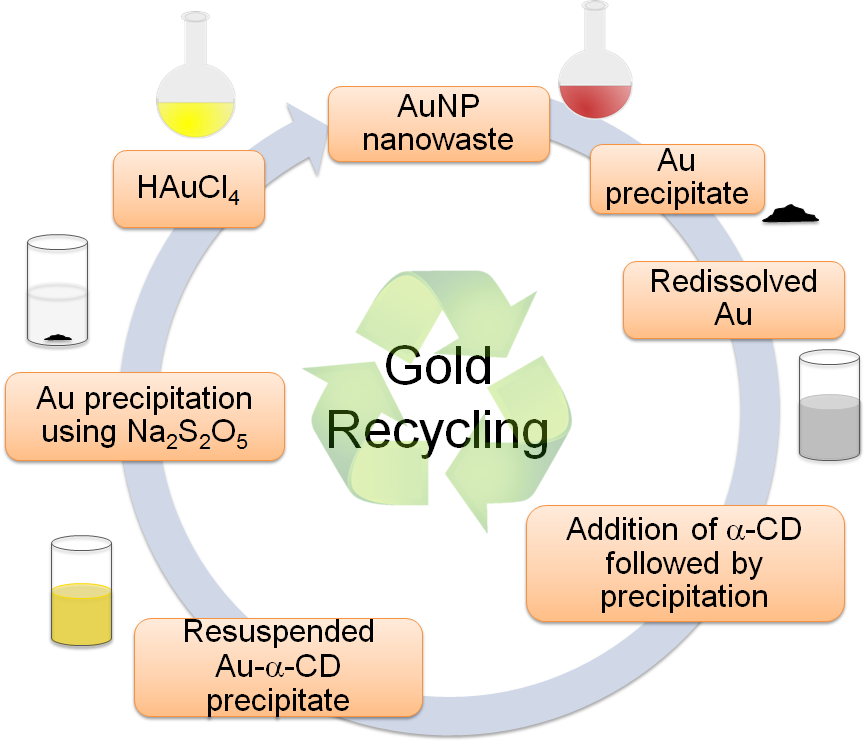 Nano Technology: A Way To Green Recovery
Commercial-scale applications of nanotechnology are rapidly increasing. Enhanced production of nano-materials and nano-enabled products and their resultant disposal lead to simultaneous increases in the volume of nano-material wastes (i.e., nanowaste).
Many nanotechnologies employ resource-limited materials, such as precious metals and rare earth elements that ultimately end up as nano waste. To make nanotechnology more sustainable it is essential to develop strategies to recover these high-value, resource-limited materials.
To address this complex issue, we developed laboratory-scale methods to recover nano waste precious metals.